The Official Ceremony of Capsule Installation and the Launch of Engineering City Project took place on December 1st, 2018 at 74 Bagrevand street. The foundation of Engineering City will encourage the development of engineering and high-technology sector in Armenia by raising the level of economic competitiveness and productivity in the country.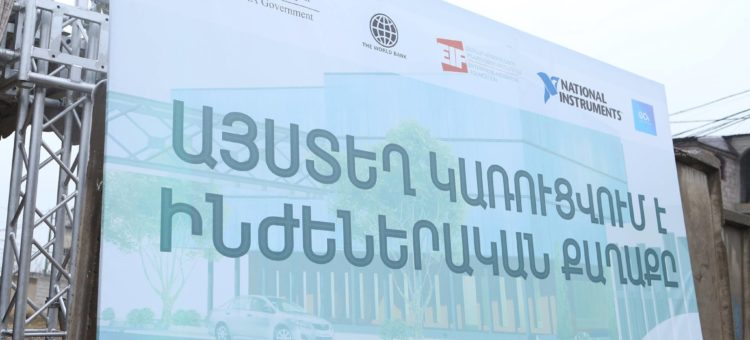 Engineering city will act as a center of science, innovation and entrepreneurship where companies will develop and implement innovative ideas to offer complex technological solutions for local and international markets with the help of advanced infrastructures.
The Engineering City Project will be implemented by Enterprise Incubator Foundation and Armenian Engineering Association with the support of the RA Government and the WB.